Hello everybody and welcome back!
Today I'm going to show you an awsome site for necklaces. It's called GET NAME NECKLACE and you can find it HERE.
Besides name necklaces they sell so many great things and a lot of them you can use as a gift for birthday or for example Valentine's day or Christmas.
I love the name necklaces and think they're awsome, and you can wear them all the time, they go well with everything.
Except that you can also order personalized necklaces as engraved birthstone necklace, which is great for example for couples. I'm going to show you example for that kind of necklaces, it's great, except for couples, for frendships, too.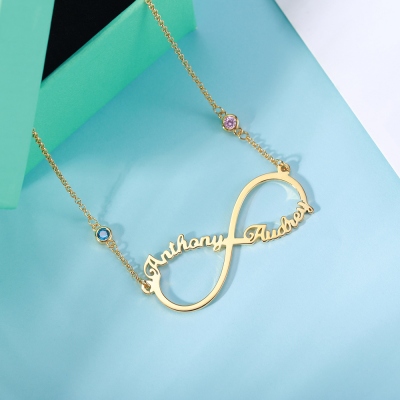 Second really amazing thing to order is necklace with photo. It's so sentimental and has that history touch. I love it!
However you can literally put any photo you want and it's going to be in your necklace, how cool is that?
Also, great thing about it is that shipping is free.
Here is one I really liked and link where you can find it :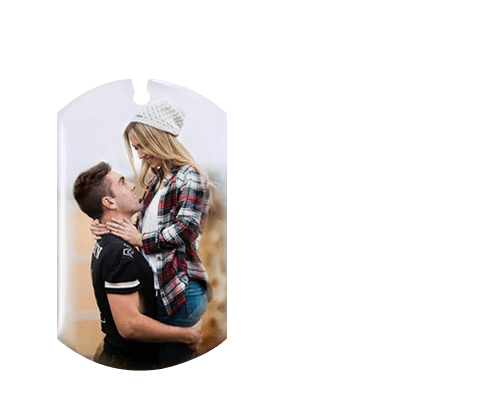 You can't actually see how they look because I can put just photo which is in the necklace but if you're interested you can click on this link and find it --> CLICK CLICK CLICK
As I was saying, you can buy these for your friends, but there are also necklaces if there is more than one bestieee and than the GET NAME NECKLACE has also great sell for that.
If you don't understand what I'm talking about just look at the photo.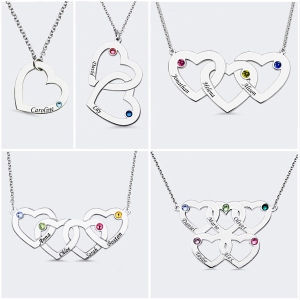 I mean, how great this looks? I like it so much!
And I like these heart shapes, too. If you want to buy this, you can find it here ->
CLICK CLICK CLICK
Also heart shaped necklace is this with birthstone. The great thing about this necklace is that you can also change the colour of the bithstone. It's silver and so elegant, I love it!
It's beautiful because you can put your name and the name of person you love. You can find it by clicking on the link ->
CLICK CLICK CLICK
And last but not least photo that I'm going to show you is about the rings. I know, I know the site has the necklace in the name but sells rings... I think that's cool you know, they have something unpredictable.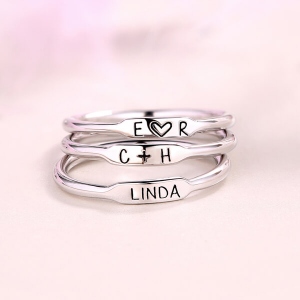 I think I might say that this is actually the prettiest thing in this post, I love the rings and with initials, I mean look at it. BEAUTIFUL!